We are now in Los Angeles, and it's time to go to the beach ! So we are heading to Santa Monica, just West from Los Angeles.
Santa Monica has nice shopping streets and promenade (Third Street it the best one), but it's mostly known for its large beach and it's pier.
Santa Monica Pier host several shops, restaurants, arcades and Pacific Park (a small amusement park).
The Pier :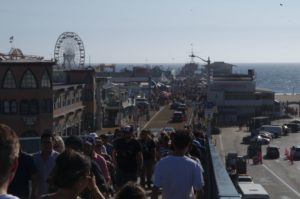 Pacific Park with its wheel and rollercoaster :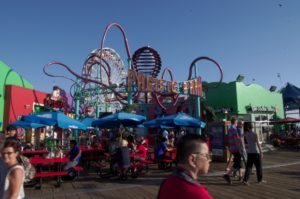 The beach, and on the right small houses that sit between the beach and the highway.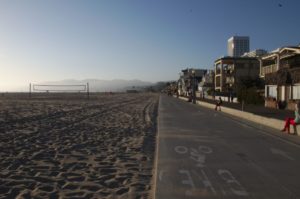 The parking is on the beach, because in Los Angeles people feel sick if the are too far away from their car.