Las Vegas got a perfect nickname : Sin City; and Gluttony and Greed would surely come first.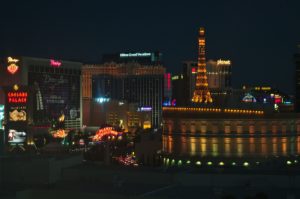 Everything in this city is oversized and mostly useless, but still beautiful. It seems that there are no limits to what can be done, the better it is, the more likely people will come and spend money; and with more money you can make even bigger things.
Bringing Paris to Las Vegas ? Sure, here is a reproduction of the Eiffel Tower, the Opéra and a piece of Le Louvre :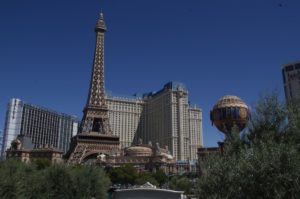 Not romantic enough ? Try a small Venice with real canals and gondolas, inside a building.
You prefer old civilizations ? Let's go to a Roman style palace :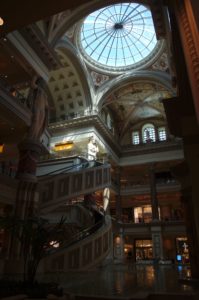 You are more a jewel-person ? I think you will like this one :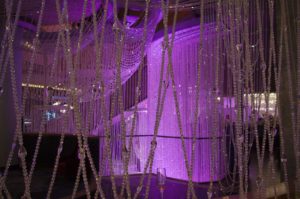 We choose the "jungle" one, with waterfalls, volcano, dolphins and stuff :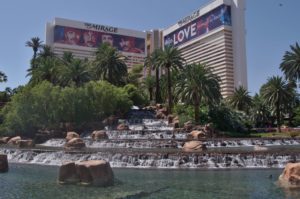 Ho, and in case your forgot, all of this is in the middle of an hot and dry desert. But don't worry about the temperature, you don't need to go outside, they made it inside.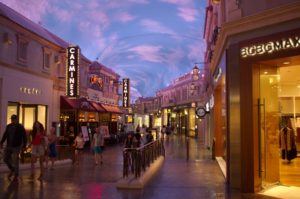 Anyway, whatever the look, they all have the same central place :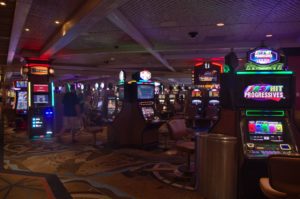 That's the casino, where all the money comes in and out (but mostly out of your pocket).
Las Vegas is also the city of dreams where anything can happen. And as the advertising says: "What Happens Here, Stays Here".