After San Francisco, we are driving East to the Sierra Nevada. First stop : Yosemite.
Yosemite is a national park with gorgeous landscapes featuring unique granit cliffs and domes.
We had a half day hike, a 8.5 km loop (380m elevation).  The first step was going up Sentinel Dome, a 2,477 m high granite dome with a 360° view on Yosemite Valley.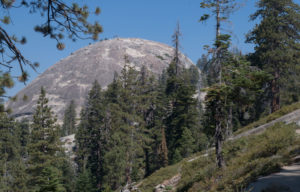 View on "El Capitan", a 900 m granite cliff, really famous among climbers :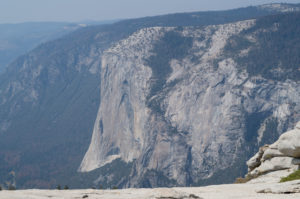 View on Half Dome (2695 m) :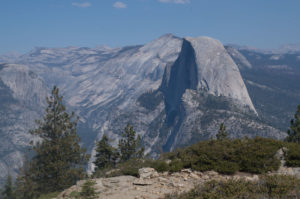 The second stop on the trail was Taft Point, a viewpoint on Yosemite Valley from a really high cliff. The area has a lot of fissures in the granite, dropping to the valley several hundred meters bellow.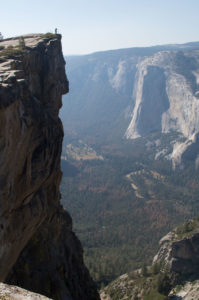 Yosemite is a refugee for a lot of species. We saw several deers, squirrels and other small mammals. The area also have bears but unfortunately (or fortunately ?) we haven't seen any.