The most iconic symbol of San Francisco is definitely the Golden Gate Bridge.
Opened in 1937, this 2.7 km long bridge had the longest suspended span (1.3 km) until 1964.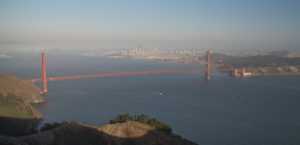 There are 6 lanes for vehicles (with a movable barrier separating traffic), a sideway for bikes and a sideway for pedestrians. 110 000 vehicles cross the bridge each days.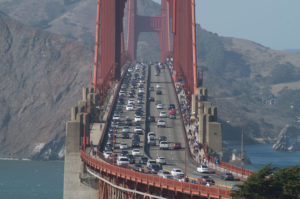 The Golden Gate Bridge cross the only entrance to whole the San Francisco Bay, every ship going in or out of the bay has to pass under it.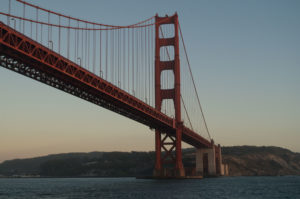 The South side of the bridge (which is not suspended) has been recently re-made because it was vulnerable to earthquake.